Singapore always amazes me. The buzz of the modern city, the delicious food, the wonderful people. So, it came as no surprise that I was delighted to be commissioned to come to this beautiful country to work on one of my brides.
Flying with Singapore Airlines is always a pleasure, and I wasted no time digging into the delicious meals that Singapore is renowned for. Hello, Singapore noodles! We checked in to the Executive Floor at the wonderful Mandarin Oriental.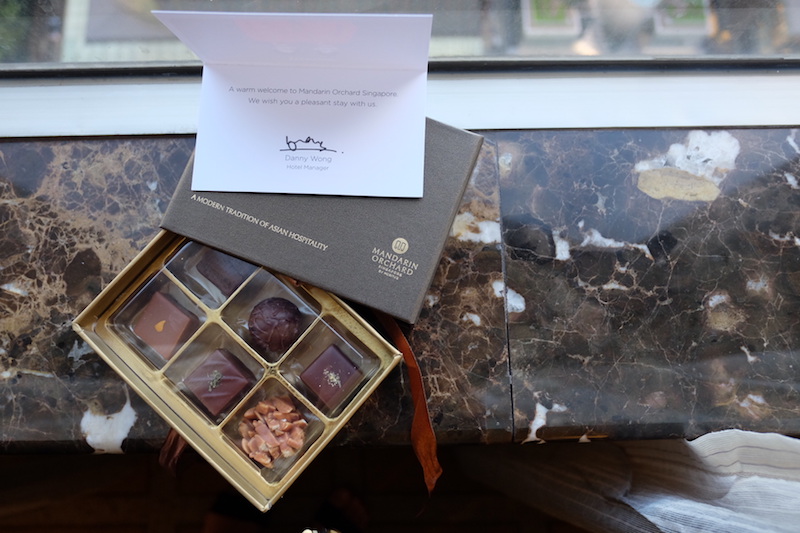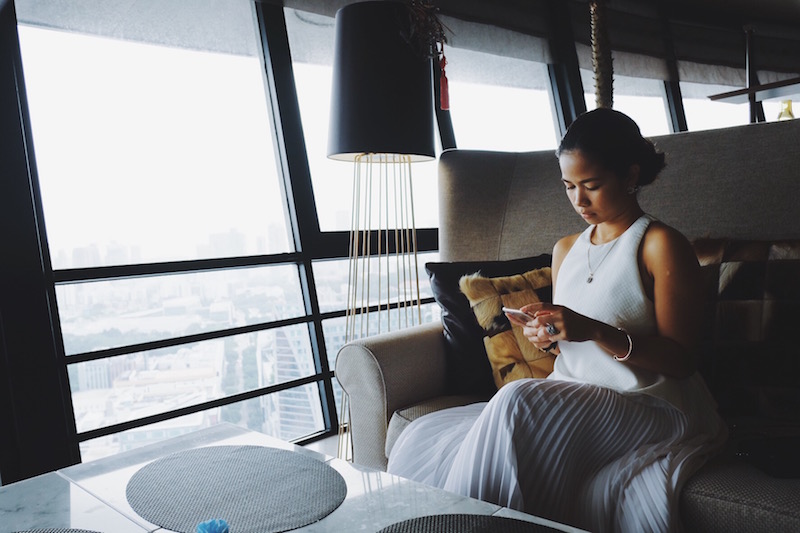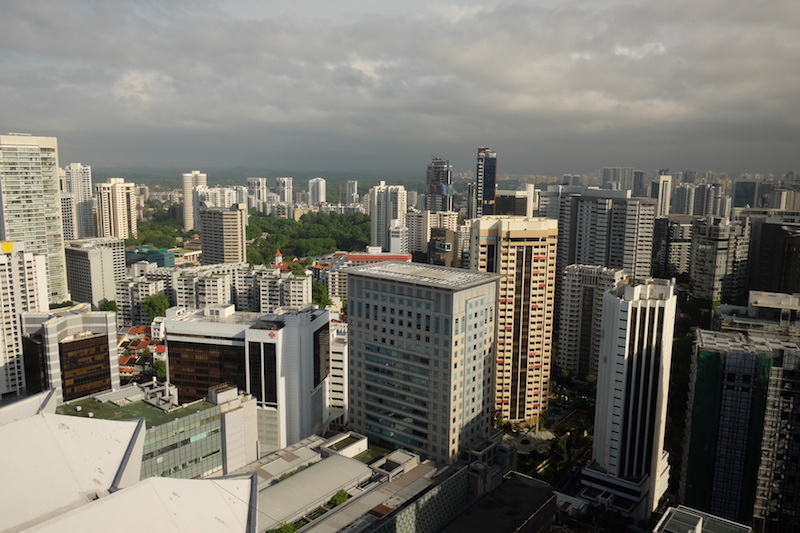 I think my favourite part about my job is seeing how happy the ladies look once their hair and make-up is complete, they are in their stunning wedding dresses and they are wearing their beautiful jewellery. How stunning did my bride look on her special day?! We achieved a natural blushing bride look to let her natural beauty shine through. Using strobing techniques, we ensured that her make-up looked picture perfect at every angle. We styled her hair in a soft up-do that framed her face very nicely, and complemented it with a unique headpiece.
Later on in the evening, my bride wore a light blue Jessica Cindy gown that was fully customised and fitted for her. We opted for a soft glamour look and let her eyes play centre stage, while her hair was styled to fall loosely over her shoulders. For her lashes, we used K Luxe Lashes to achieve a natural and luxurious look.
Of course, no travel adventure is complete without some #ootd! Here are a few snaps of what I wore during my Singaporean adventure. Wearing monochrome pieces from Hello Parry and Chanel, I aimed for a very chic street style with a classic and timeless twist.
I absolutely enjoyed Singapore. Getting to mix work with travel and socialising is such a blessing. For now, I am back in sunny Perth styling brides locally. However, rest assured that I will definitely heading back Singapore yet again!
- KW x